Vyjádření Ústavu dějin lékařství a cizích jazyků 1. LF UK k opatřením přijatým v souvislosti s epidemií COVID-19
Commentary of the Institute for History of Medicine and Foreign Languages regarding suspension of teaching caused by coronavirus epidemic
(English version follows below the Czech text)
Vážení studenti,
výuka v předmětech poskytovaných naším ústavem bude v následujícím období probíhat bezkontaktně. Vzhledem k tomu, že ústav poskytuje široké spektrum předmětů různého druhu vyžadujících různé způsoby výuky, nebude ústav předepisovat společný postup, ale každou skupinu budou informovat individuálně vyučující, kteří alespoň zčásti nahradí výuku různými formami dálkového studia. Na své vyučující se také obracejte s případnými konkrétními dotazy.
Prosím počítejte s možností posunů či rušení termínů u zkoušek a zápočtů. Situaci budeme řešit v závislosti na délce mimořádných opatření tak, abyste byli co nejméně negativně zasaženi při zachování bezpečnosti zaměstnanců pracoviště.
Máte-li obecné otázky nebo stížnosti, pište na mail karel.cerny@lf1.cuni.cz.
Doc. Mgr. Karel Černý, Ph.D.
přednosta ústavu

Dear students,
The Charles University temporarily suspended teaching in all courses (both compulsory as well as eligible), including courses for the English Parallel.
This step has been taken by the university in order to mitigate impact of COVID-19 epidemic on the population. At the moment we do not have further details, particularly on how long this measure will be in force.
Consequently, all the lessons provided by the institute are canceled. Your teachers are working hard to introduce various forms of distance learning in order to compensate for canceled lessons.
If you have questions, write to your respective teachers or alternatively you can also write to me (karel.cerny@lf1.cuni.cz) or my deputies for Czech (sarka.blazkova-srsnova@lf1.cuni.cz) and Latin (ales.beran@lf1.cuni.cz) respectively.
I apologize for inconvenience and look forward to meeting you again after the restrictions are lifted.
Prof. assoc. Karel Černý
Institute head
HISTORY OF MEDICINE
U Nemocnice 4
121 08 Praha 2
Czech Republic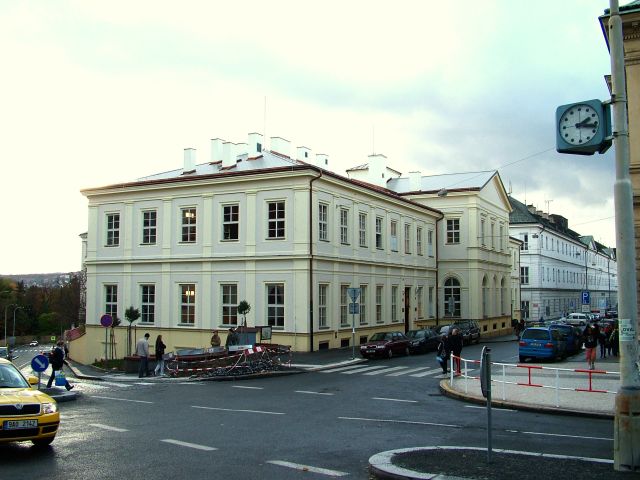 ---
FOREIGN LANGUAGES
Karlovo nám. 40
128 00 Praha 2
Czech Republic